On May 5th, Gilbut, a gathering of JTS celebrities, held a very special event in Myeong-dong, Seoul. That is a street fund-raising for the Children's Day. Under the theme of "Please be mother of starving children around the world," about 100 members of Gilbut and volunteer workers participated in the fund-raising and spent a meaningful afternoon.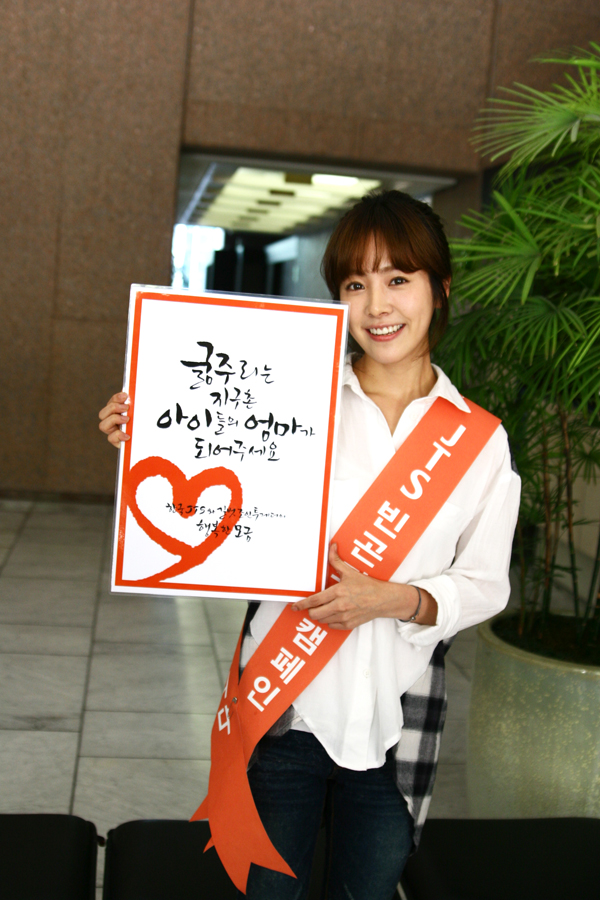 As an honorary ambassador for JTS, a famous Korean actress Han Ji-min arrived early in Myeong-dong and had an interview. Han has been constantly participating in the Children's Day street fund-raising for 8 years and she again decided to join the event despite her busy schedule with drama shooting. She stood in front of camera, holding a panel that says, 'Please be mother of starving children around the world.' Isn't she pretty with beautiful eyes? Her tender heart seems to make her more beautiful day by day.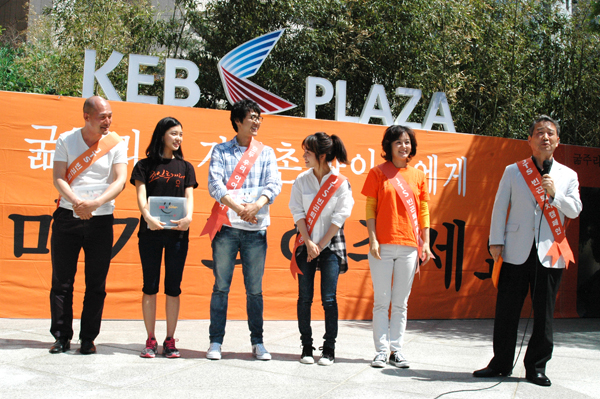 During the fund-raising, other celebrities including a TV dramatist Rho Hee-kyung, a comedian Kim Byung-jo, an actress Bae Jong-ok, Yoon Dong-hwan, and a new actor Lee Jae-woo and Lee Jung-yeon participated together. Especially, like Han Ji-min, Rho Hee-kyung, Bae Jong-ok, and Yoon Dong-hwan have been steadily participating in the event for a long time. With their constant presence in the fund-raising, JTS always feels reassured and is grateful for their unchanging devotion.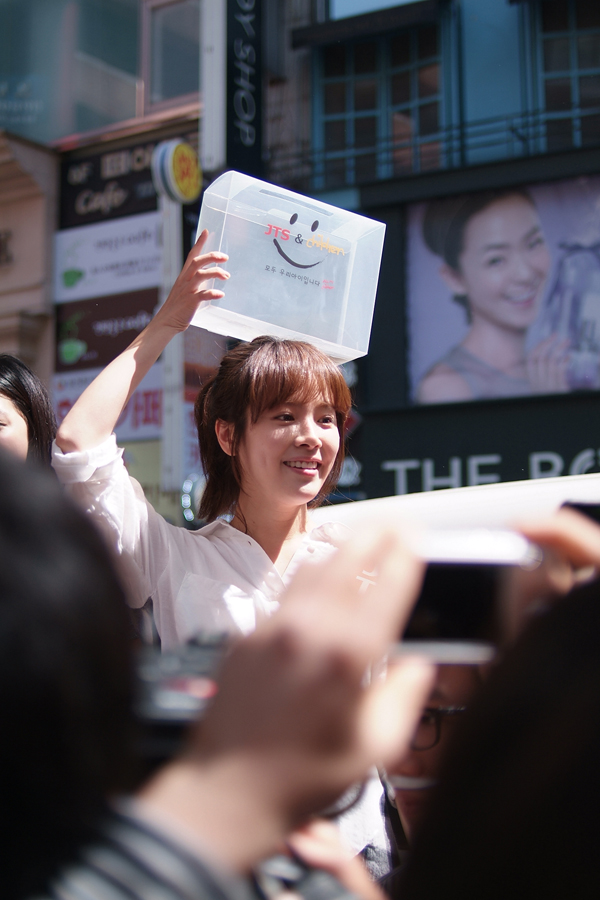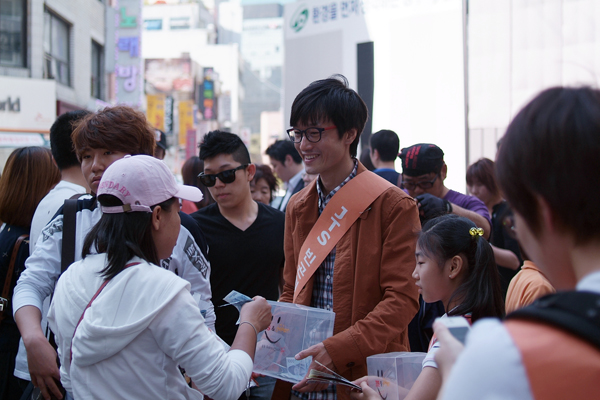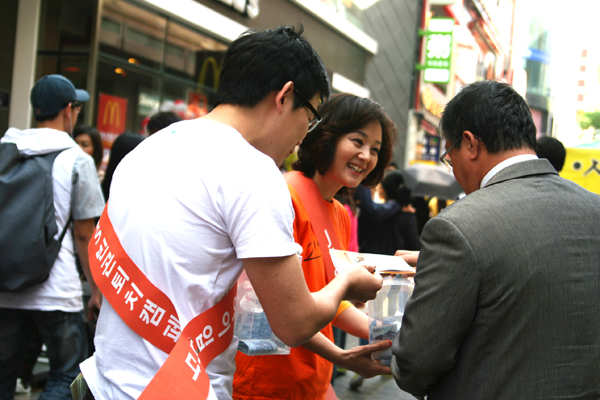 About 2:00 pm, the actual fund-raising started. Enormous crowd gathered around Han and followed her wherever she goes. Among the massive number of people and flashlights, she did not frown once and rather kept a bright smile face. Other Gilbut celebrities also appealed for the fund together with volunteers on the streets of Myeong-dong.
Many people willingly opened their wallets to donate without hesitation looking at hardworking celebrities walking around in comfortable jeans and t-shirts instead of fancy fashion from television. Kim Buyng-jo stayed on the main stage of the event and showed off witty words and interesting stories to entertain many people gathered around.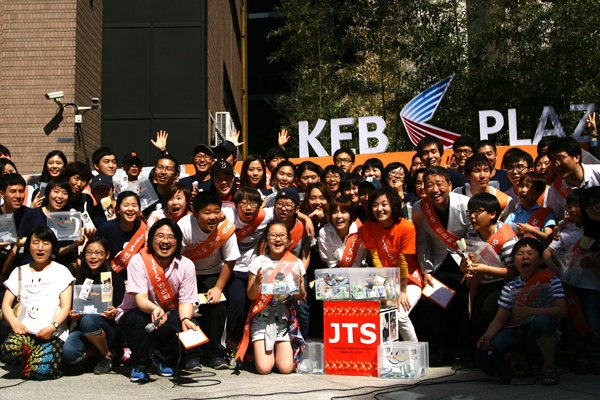 Under the hot Sun, the fund-raising collected total 5,723,260 WON in just one hour. This is all due to the love of warm-hearted 100 volunteers and passionate citizens. JTS plans to use this valuable donation for children in North Korea, India, the Philippines, Cambodia, and Indonesia by providing dry milk, medicine, and schools. The love of every one of you will be food for starving children, medicine for sick children, and opportunity to learn for children who desire to learn. In the future, JTS will continue working for starving children around the world through various activities.